Rows available at participating shops Now!!
Stop by to pick up your free pattern or purchase a kit
Click here

for more information
We've kept our desert theme going with this year's singin' coyote!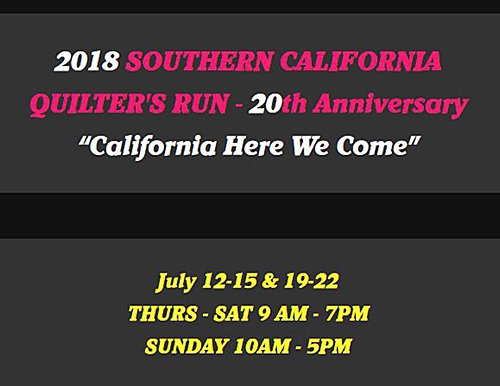 For more information,
click here
to visit the website
Here's our quilt, Sunset in the Coachella Valley, celebrating the run!

Click here

to read about Sharon Picciolo's process as she designed this quilt for us.